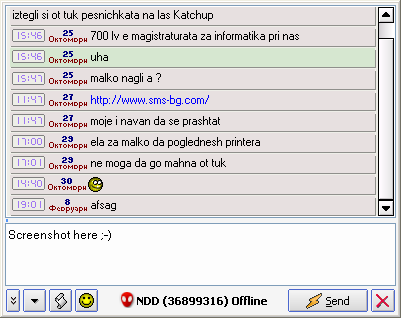 nConvers is a "conversation style" messaging and History plugin for Miranda-IM. This plugins created an advanced conversation style messaging dialog with history and smilie icons support. It was created in the old days of 2002 and developed up to 2004.
This messaging plugin features some very "advanced" for it's time messaging concepts and lots of configuration options With all it's eye candy nConvers never used more than a few megabytes of RAM and remained perfectly usable with as much as 30000 messages displayed. It's main features were speed and fast access to your earlier conversations. the history supports advanced filtering and Regular Expressions too.  I had to abandon it's development in order to spend mi time building a working company. As of now nConvers is not compatible with latest miranda API and will not run on new Miranda versions. I do not have any immediate plans for updating or continuing development of this plugin for three reasons in that order:
The world has changed a lot since 2003-2004. Open messaging protocols are no longer dominant.(I blame Skype and AOL for that)
Miranda platform is not going the way I'd like. Mainly because of the above reason, but there are also a lot of bad decisions on the api and features since then IMHO.
I don't have time.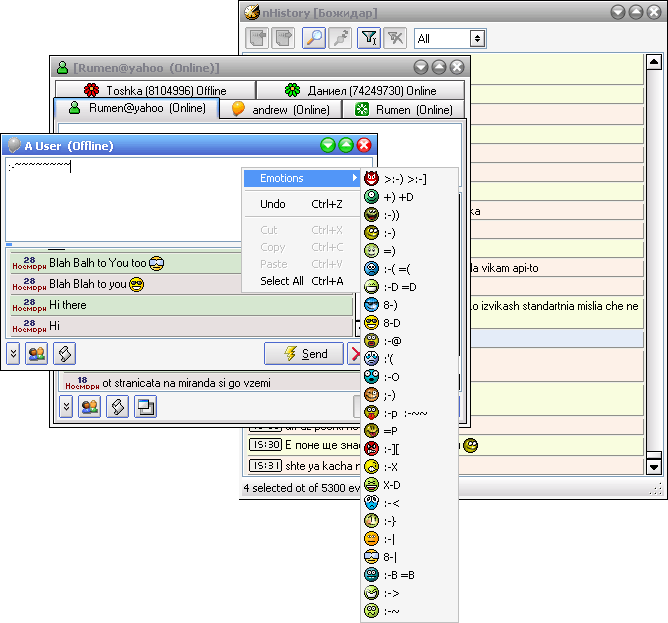 An interesting note on free software: Code from this messaging plugin has been used in Skype(tm) against the GPL license of my code and some bugs present in the beta version of this plugin (downloadable below) are still present in Skype as of today(2011) these bugs have been fixed back in 2004 with later alphas, but I decided not to release that code…  Cheers for open source!
Tags:
messaging dialog
,
miranda plugin
,
nconvers